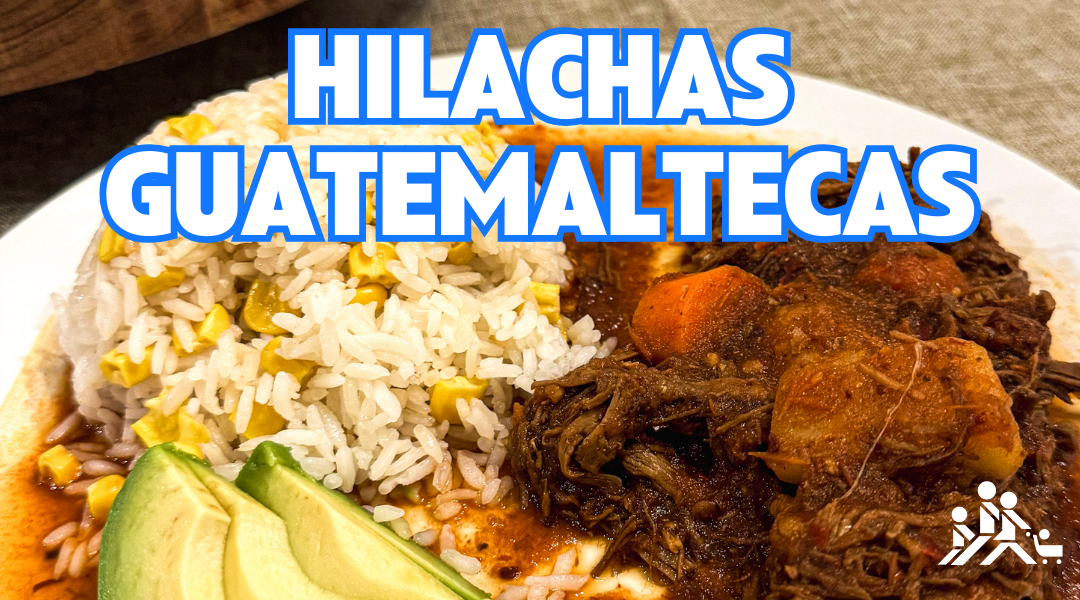 Discover the rich flavors of Guatemala with this authentic Hilachas Guatemaltecas recipe!
2 lb. Skirt Steak
Salt
8 Roma tomatoes
3/4 white onion
2 cloves garlic
2 guajillo chiles
2 pasilla chiles
2 carrots
2 potatoes
½ cup of water
To cook the meat, you can do it in a pressure cooker for 20 minutes. Place the meat, cover with enough water and season with salt.
Once the meat is tender, shred and set aside.
Peel and cut potatoes and carrots and cook for approximately 15 minutes.
For the sauce, cook the 8 tomatoes, garlic, guajillo and pasilla peppers and the onion in a pot, season with salt. Blend with ½ cup of water and set aside. 
In the same pot put the shredded meat, the cooked carrots and potatoes and pour the sauce. Cook over low heat and let reduce the sauce for 15 min. Taste and season with salt, if necessary.
Serve with rice and avocado!