We are committed to providing you with the best supermarket shopping experience in a clean and safe location. Our variety of price-friendly products and quality groceries make El Super your neighborhood place to shop. We know you're looking for everyday essentials and special treats for your family and household. At El Super, you get more goods in your cart while keeping more cash in your wallet.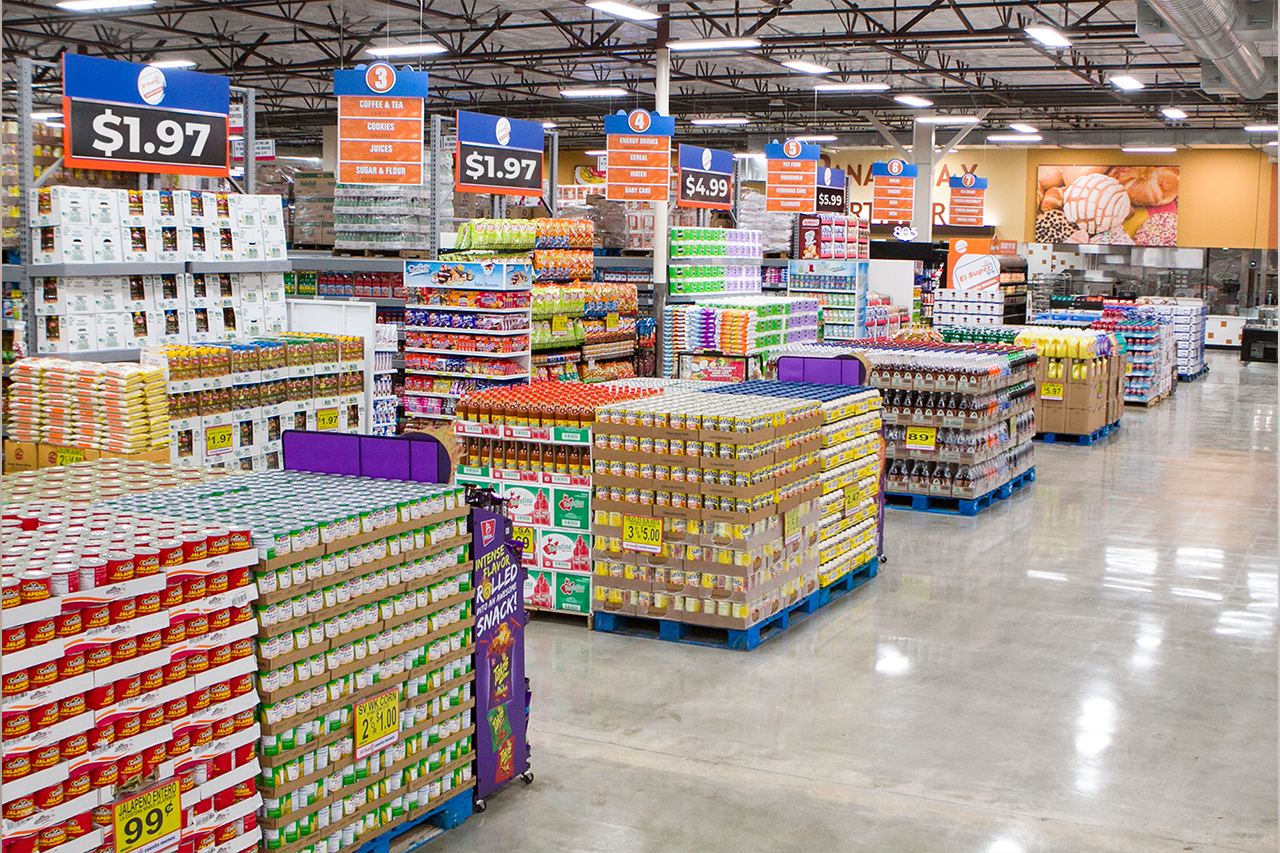 Variety is our specialty; with traditional products our customers know and quality brands they love. Our spacious center aisles are stocked with hundreds of products from Latin America as well as local favorites. From spices to beverages to nostalgic flavors from home, all the ingredients you need for your one-of-a-kind family recipes, plus alternative options for healthy lifestyles, are available at El Super.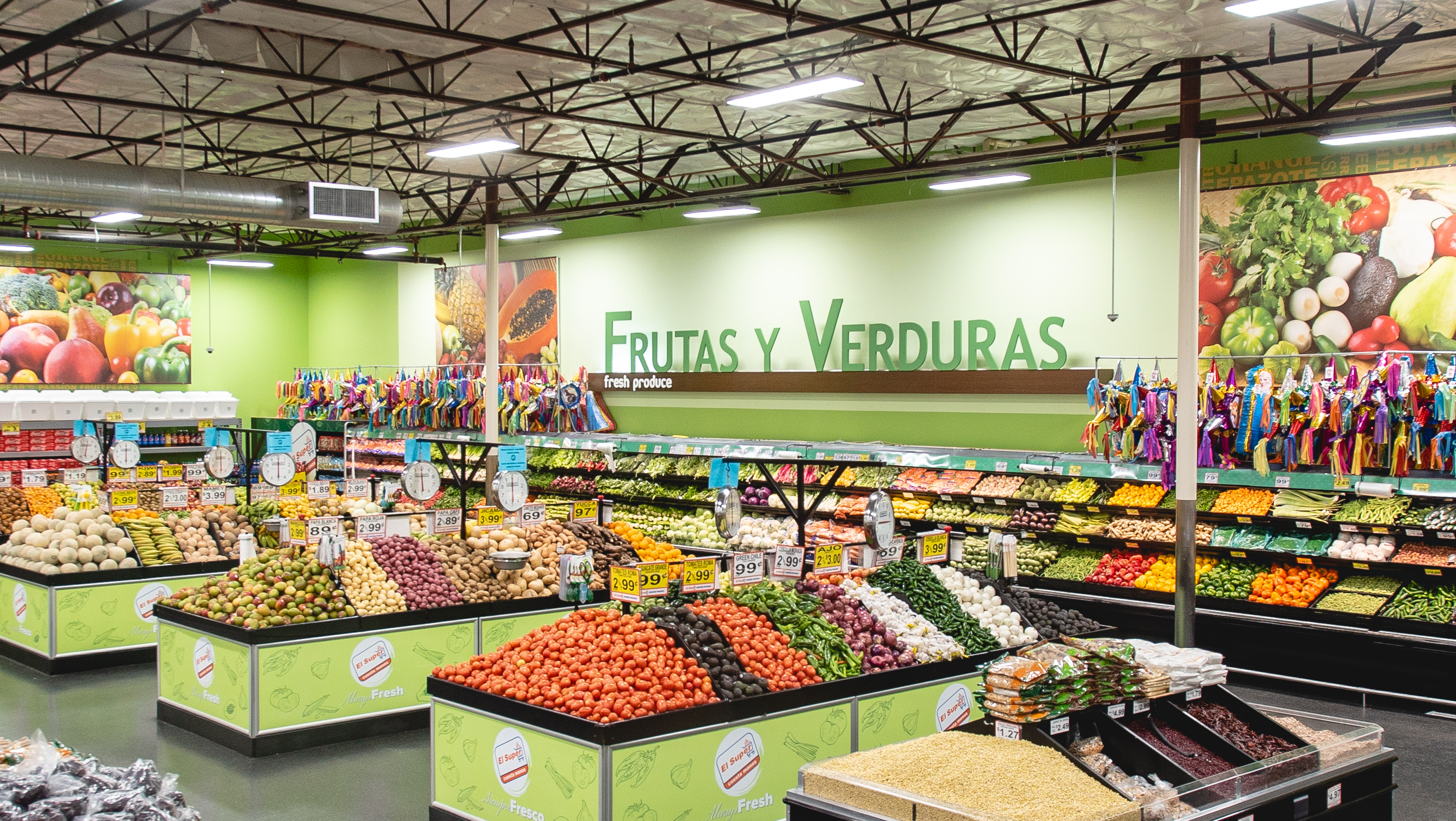 Our produce is fresh and delicious, with standard lower prices that set us apart. Find just ripe fruits and veggies plus healthy treats all in one shopping trip. For all your cooking needs, your specialty menus or plant-based diets, the best ingredients from Mother Nature are right here at your fingertips.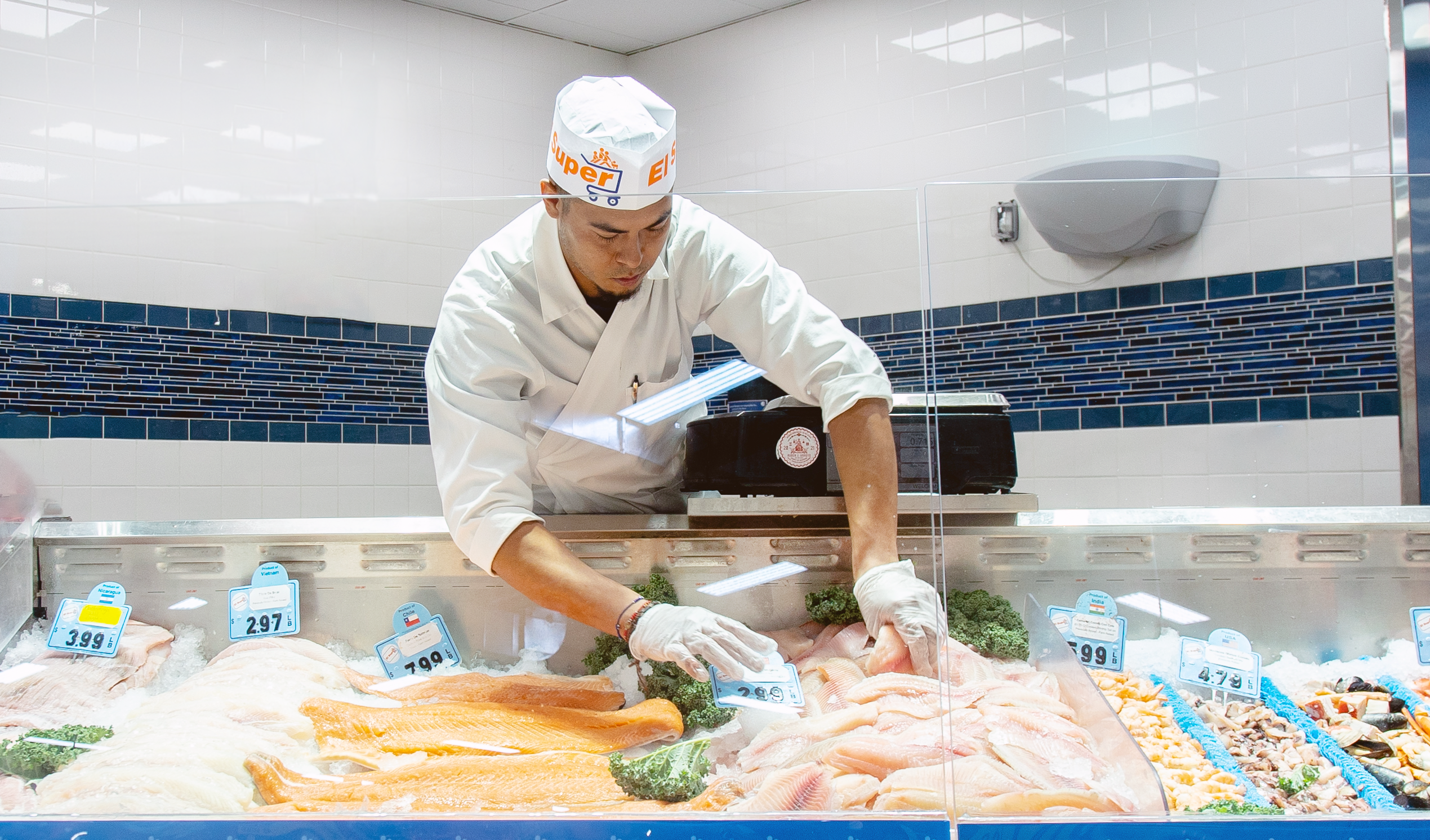 Our seafood department offers an array of fresh fish, shellfish and specialty items at great value, making El Super the ultimate fish market destination. With so many choices, healthy seafood can be a highlight of your daily menu.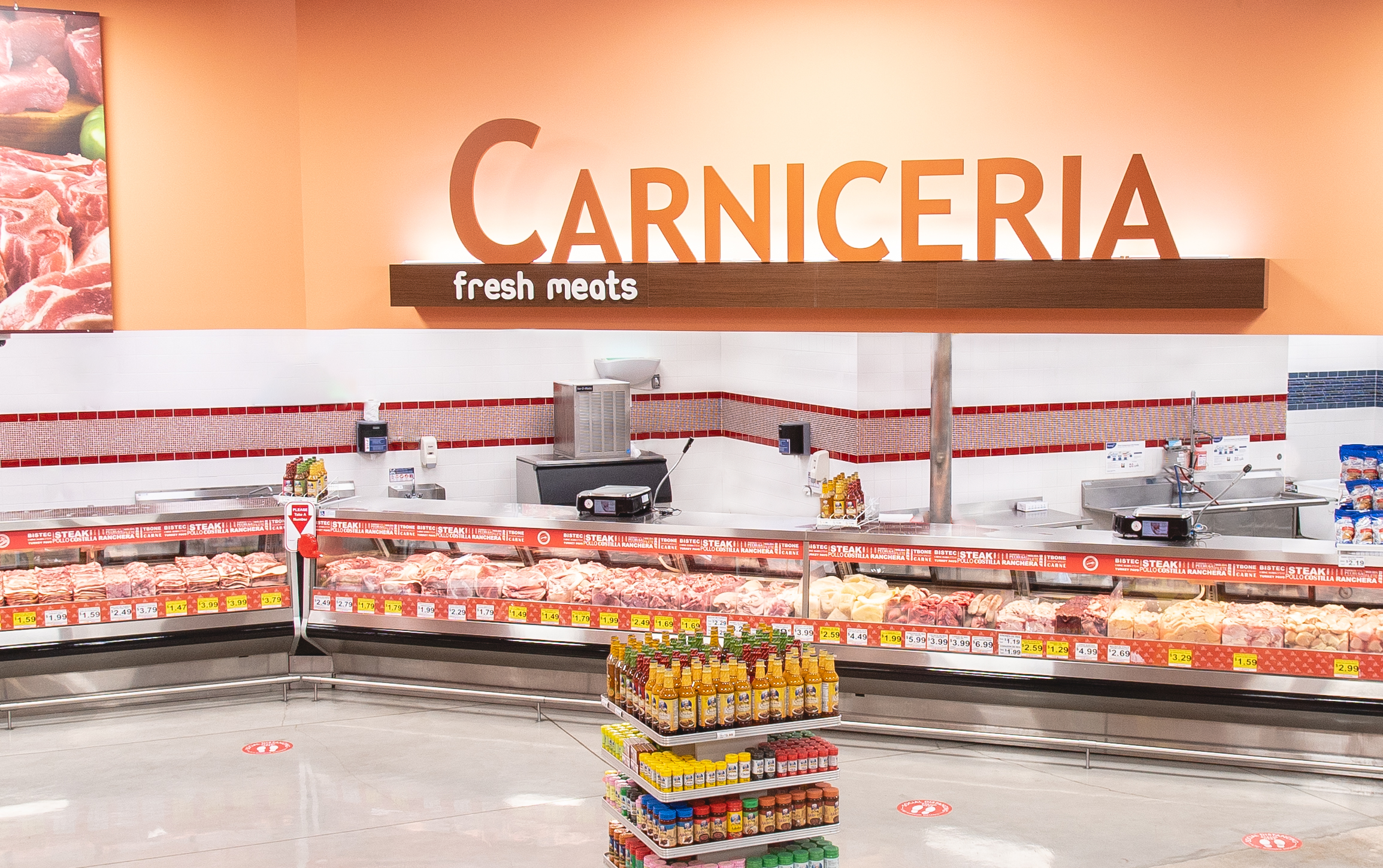 A beautiful cut of meat is a luxury these days, so we want to make sure you're getting your money's worth without spending a fortune. At El Super, you'll find prime cuts and a wide selection of tender beef, pork and chicken at value prices. Our expert butchers and staff are ready to help and at your service.
When time is short and convenience is key, our selection of packaged frozen foods is a good choice for long term meal planning. From breakfast time savers to savory entrées and sweet treats, our freezers are stocked with the supermarket shortcuts that make life a little easier.
Our dairy department has it all, from everyday staples like milk and butter, to the newer dairy free milk alternatives, and all the queso fresco and cremas your recipes need for that extra dash of flavor.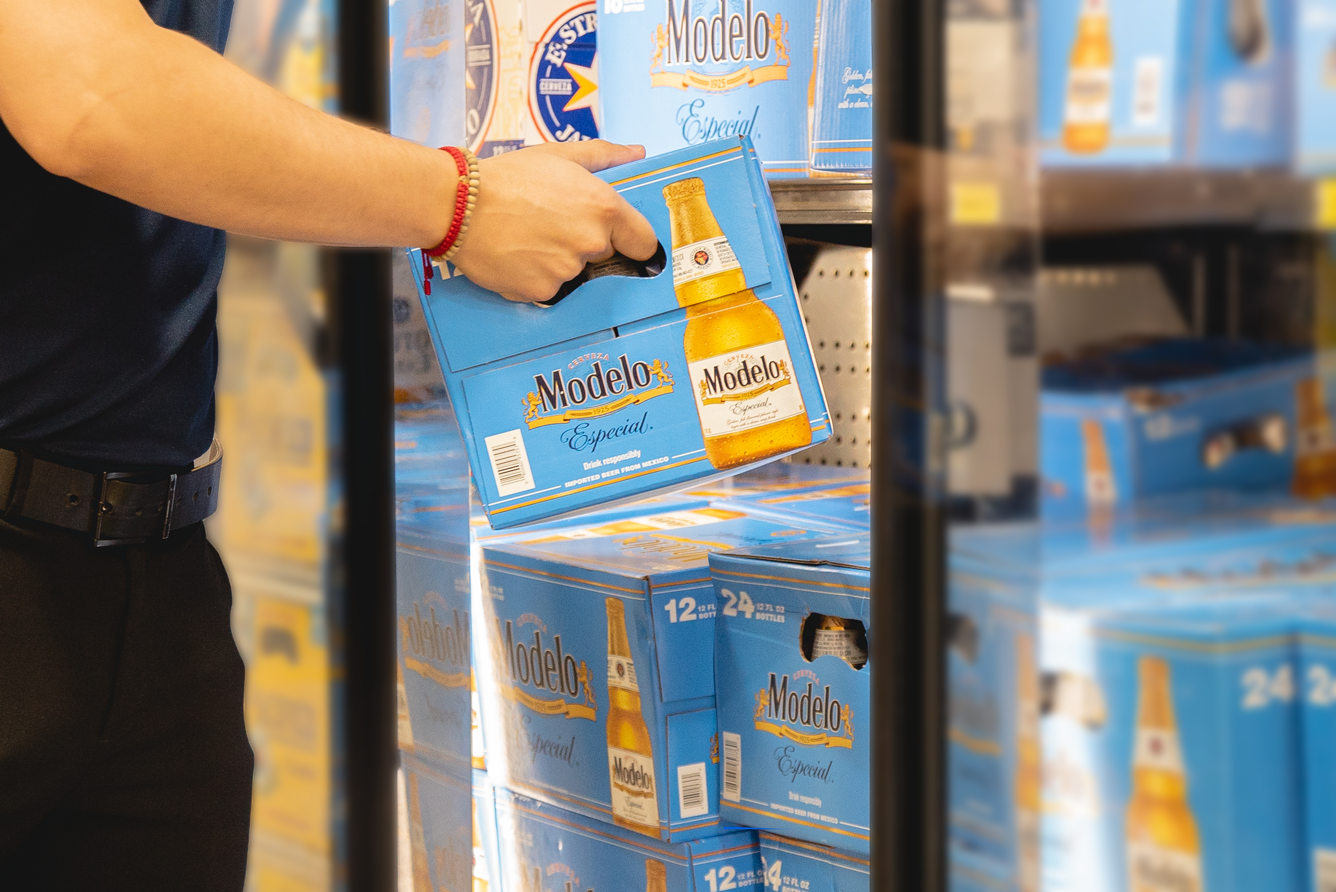 El Super offers an assortment of domestic and international wines, spirits and specialty beers, ideal for casual or formal celebrations, big or small. Cheers!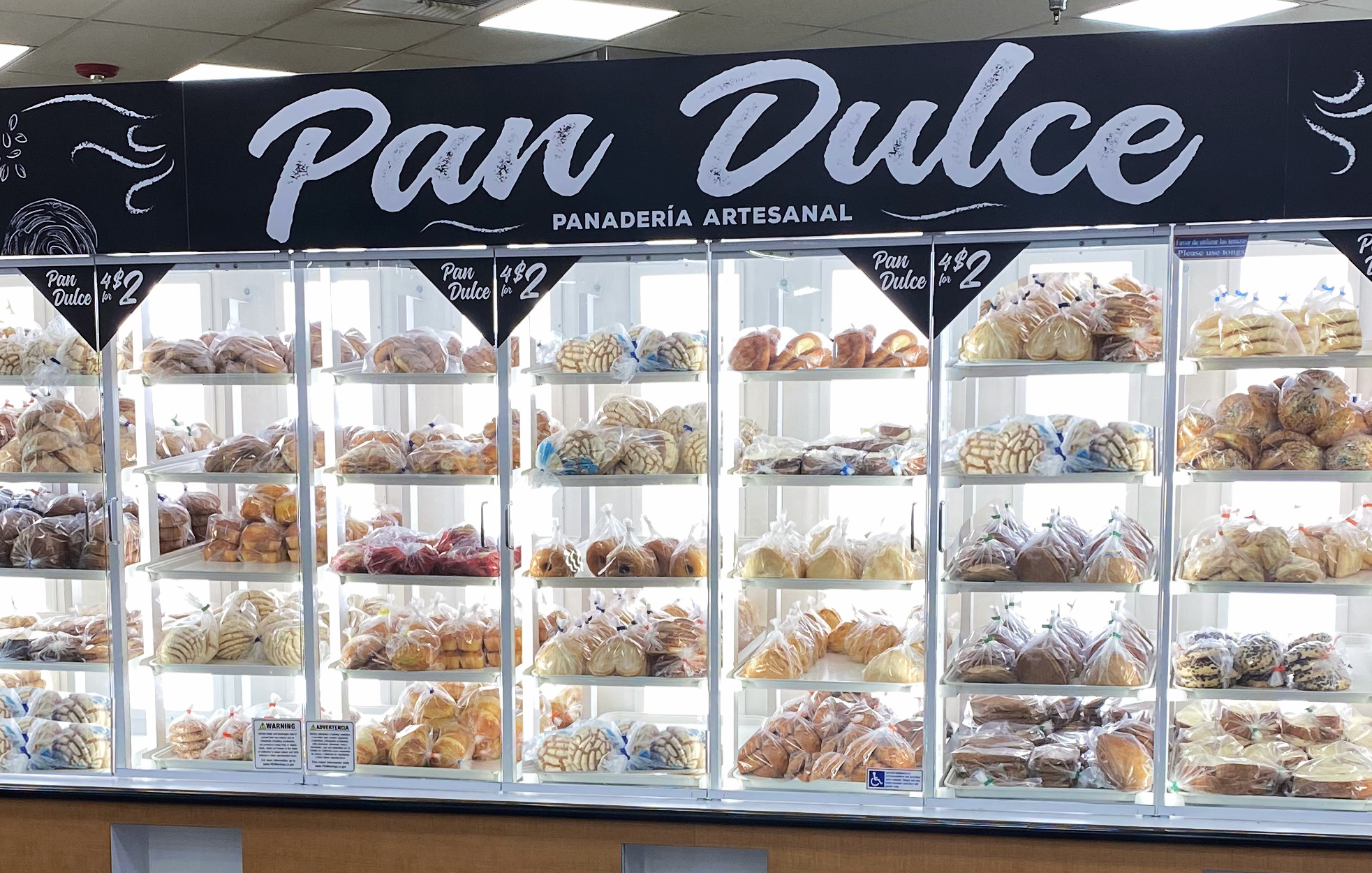 At El Super our bakery stands out among the rest. Our highly skilled professional bakers are our pride and joy. Try delicious and beautiful pastry creations, decorated and customized for birthdays and your special occasions. Enjoy our specialty bread any day of the week. Our pan dulce is the perfect companion to your morning coffee, with just the right amount of sweet.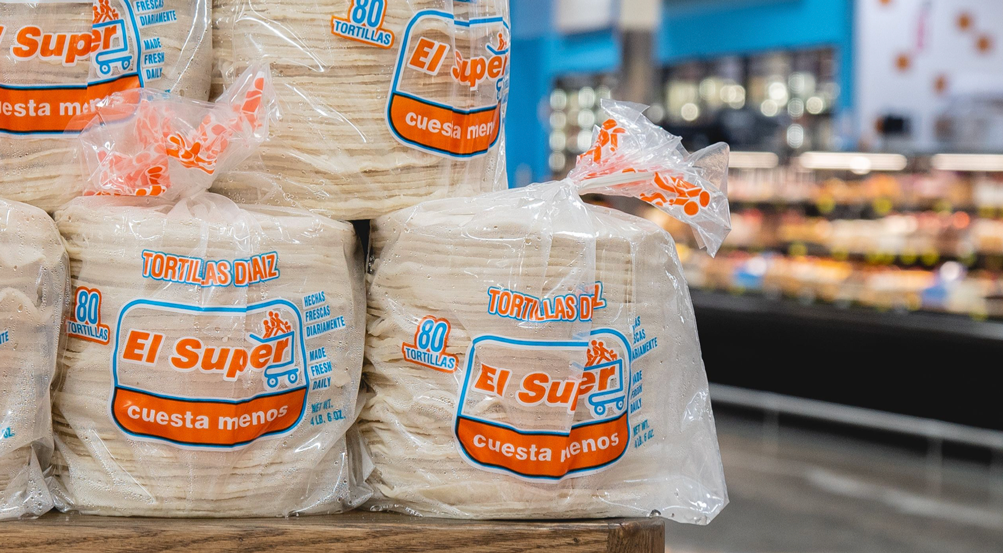 As far as we're concerned, tortillas are essential, whether it's Taco Tuesday or any day of the week. Try our in-house El Super tortillas, made and packaged on the spot. You'll see why these are worthy of serving along with all your meals.
When you're absolutely craving the flavors of home, we have an assortment of traditional treats. Walk by our Deli department and you'll see why they're impossible to resist.
The Deli department also features a wide selection of bulk and prepackaged meats and sausages. Try our handcrafted ceviches and aguachiles. Fresh and prepared daily, delicious and ready to go.