Soft tacos are so good we're sure you'll crave whipping up a batch tonight. You'll find Beef Shoulder Steak in our weekly offers!
2 beef Shoulder Steaks Boneless, diced

6 small flour tortillas, warmed

2/3 cup prepared Italian dressing

2 tablespoons chopped fresh cilantro

1 tablespoon chili powder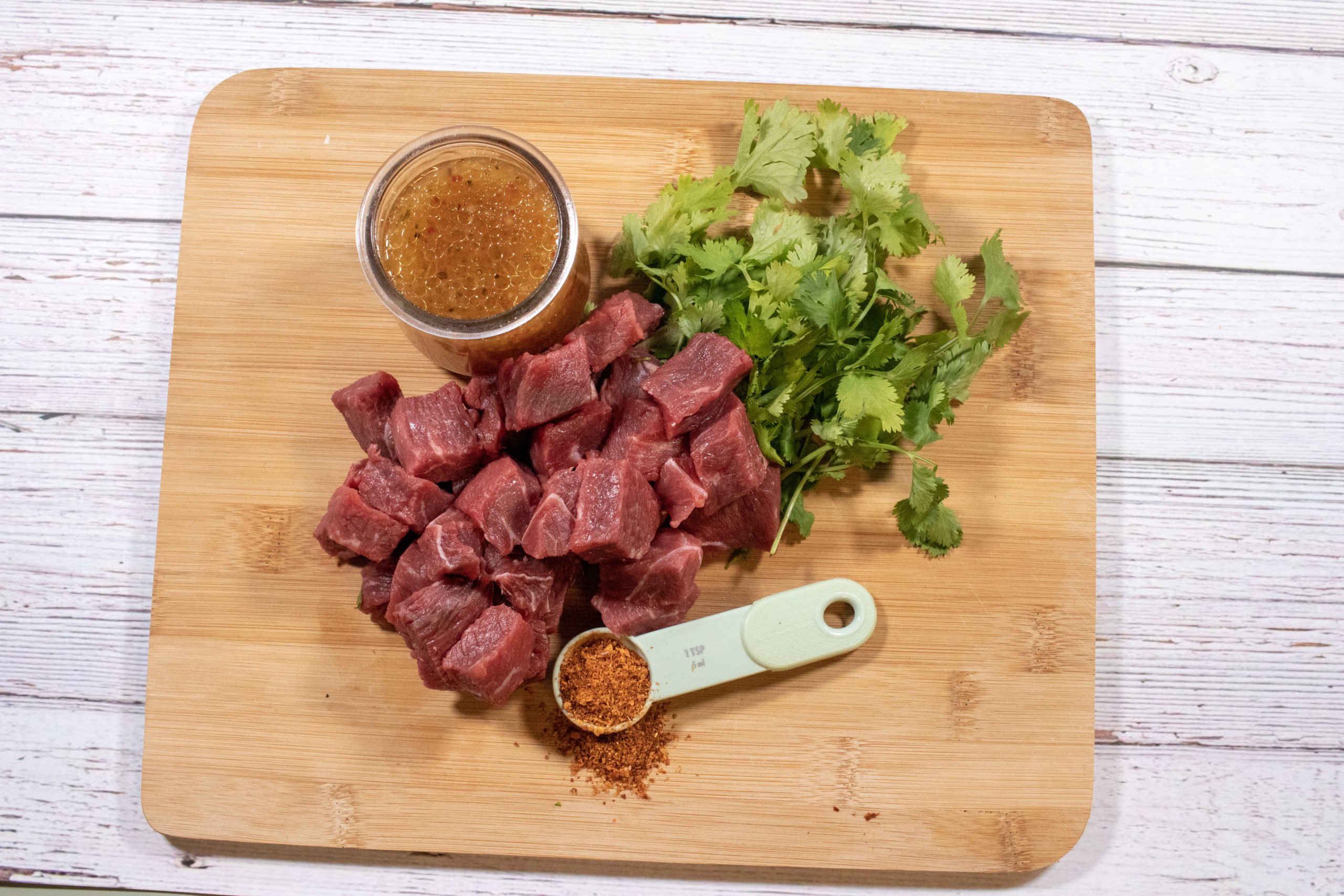 Combine marinade ingredients in small bowl. Add chopped steak to marinade.

Leave them for at least 3 hours in the fridge.

Remove steak tips from marinade.  Place steaks tips on a hot pan.

Serve in tortillas with toppings (lettuce, tomato and guacamole). Enjoy!
Thinly sliced lettuce, chopped tomato, and guacamole